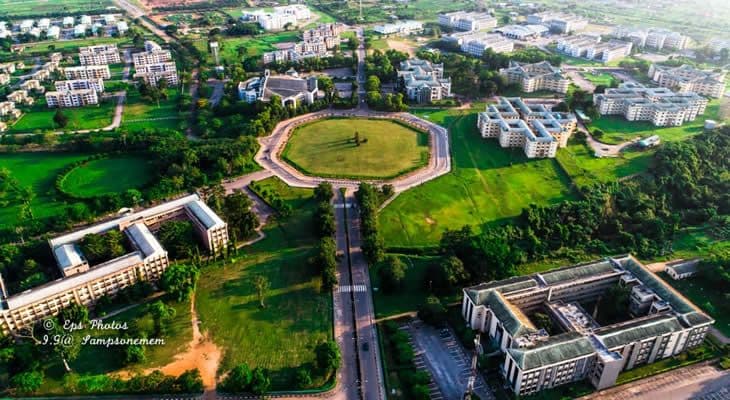 Overview
The Department of Banking and Finance started as a Programme under the Department of Business Studies at the university's inception in October 2002/2003 Academic Session, with 85 students and 5 academic staff.
The five (5) members of the academic staff, four (4) males and one (1) female, formed the pioneering workforce of the Department. Since it operated as a Programme at inception under the Department of Business Studies, no separate academic and non-academic staff were attached to the Department. However, in the 2004/2005 Academic Session, the Banking and Finance program became a full-fledged Department with seven (7) academic and one (1) non-academic staff to run it.
In the 2004/2005 academic session, Professor J.A.T. Ojo was appointed to run the Department's affairs as its Chair and first substantive Head of Department.
Currently the Department runs both master's and Ph.D. degree programs in Finance and has twelve academic staff and one non-academic staff.
Vision
To be a leading Banking and Finance Department within the context of a leading World-Class University, a Centre of Excellence for the Banking and Finance discipline, committed to raising a new generation of trustworthy and honest leaders in the field of Banking and Finance that will be orientated towards financial development in a non-gender discriminatory environment and, eradication of poverty to restore the age-cherished financial culture of honesty, prudence and accountability.
Mission
To create such innovative and locally adaptable financial knowledge capable of restoring confidence and fostering good faith, via a Human Development Strategy, an adequate re-orientation-driven curriculum employing innovative, leading-edge teaching and learning methods, research and professional services that promote an integrated, life-applicable transforming education of relevance to the trade and finance context in a globalized world, well adapted to fostering and building local and international development. The Programme is thus, designed to raise a new generation of financial managers and executives, well-fitted to transform the Nigerian Banking and Finance industry and adequately prepared to meet the developmental demands of the financial component of Vision 20:2020, so as to position Nigeria as the financial centre of Africa.
Philosophy
The broad philosophy is to develop the mind of the students, imparting both theoretical and practical knowledge in finance and banking and economic principles to enable the individual student to develop self-assurance, being independent in the various aspects of Banking and Finance disciplines and relevant profession.
Objectives
The major aims and objectives of the Department are to:
Provide the basic knowledge and skill needed for the understanding and analysis of problems related to the banking/finance industry and other human organisations;
Equip the students of Banking and Finance with the logical skills needed for recognizing, defining and solving problems and making decisions; and
Turn out graduates who are skilled with both theoretical and practical knowledge for the banking and finance industry.